Food Preparation
At Ginza Aster, we use only the finest ingredients to prepare dishes that are flavorful and fresh. We've spent years studying traditional Chinese recipes to craft a menu that's authentic and yet creative in its variety.
Recommended Menu Items
The following dishes are some of Ginza Aster's signature offerings. We recommend trying one of these delicious items when visiting a Ginza Aster restaurant to truly experience our unique way of preparing traditional Chinese cuisine suited to the Japanese palate.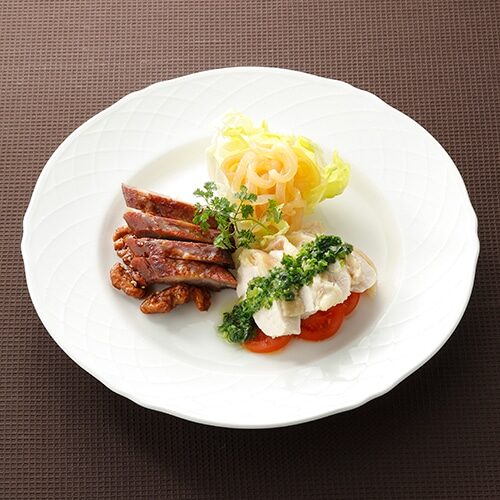 3-Variety Appetizer Assortment
An assortment of standard Chinese appetizers: jellyfish, roasted pork chuck and steamed chicken. It has just the right amount for 3-4 people to each have a little bit.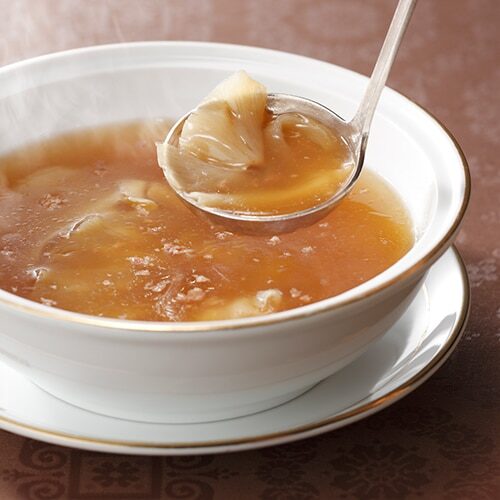 Shark Fin Soup, Jinhua Ham Flavor
A masterpiece of Chinese cuisine, this fine soup draws forth a deep savory flavor. With its viscous texture, its delicious flavor seems to permeate the body.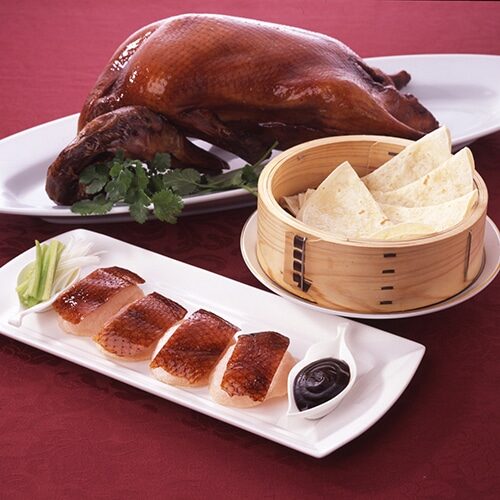 Whole Roasted Peking Duck
Savor the delicious skin of this specially raised duck. It is said to date back to the middle of the Ming dynasty. Even with a small group of people, you can order it with a set number of servings.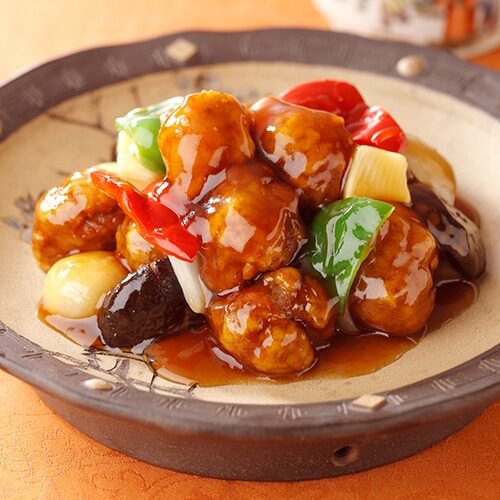 Sweet and Sour Pork
This fried pork has a crisp exterior and juicy meat flavored with a "secret formula" sweet vinegar sauce. The accompanying ingredients of onions, bamboo shoots, and shiitake mushrooms are as delicious as the pork itself. This dish has unwavering popularity even compared to the other lunch sets.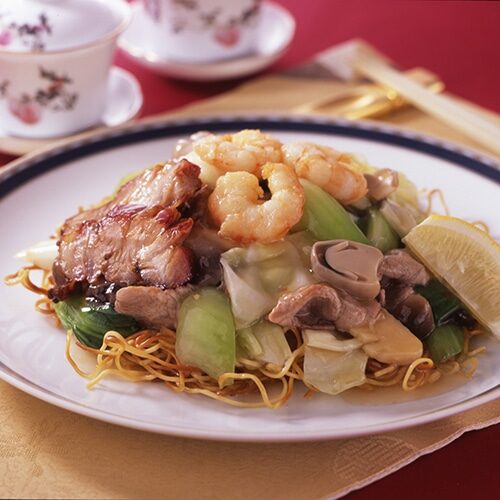 Yakisoba Noodles
Made with original Chinese noodles produced at our Takumikobo, the company's own factory. Choose from either aromatically heated noodles or crunchy fried noodles for this yakisoba in ankake sauce. The bountiful ingredients, including pork, vegetables,and mushrooms, are just one reason why you will not tire of this dish.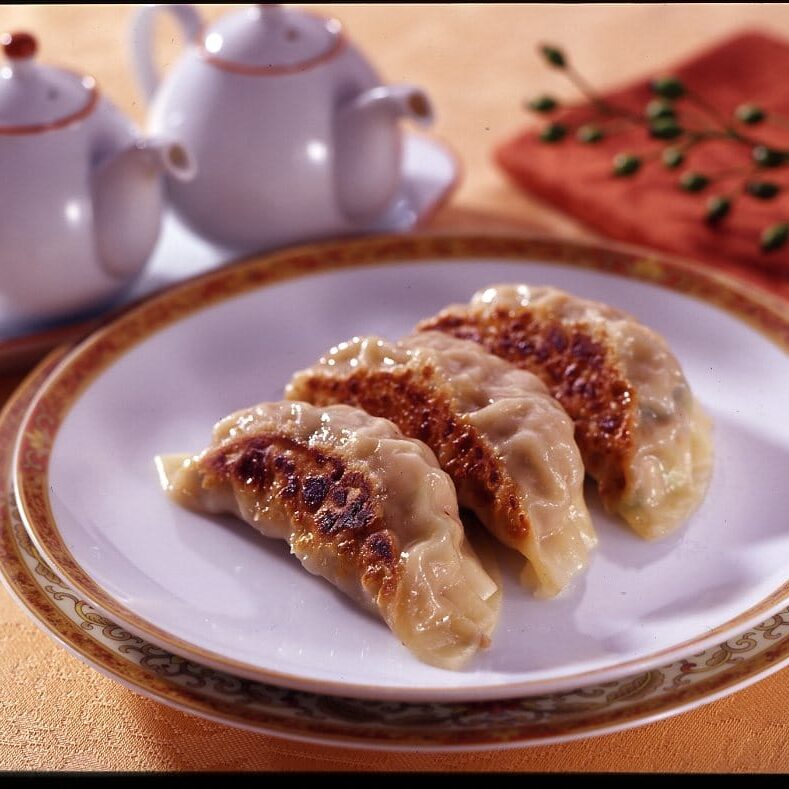 Fried Dumplings
Fried dumplings were added to our menu in 1956. These tasty dumplings are considered a lucky food for those with the wish of being rich. This is due to the shape of the dumplings, which look like the coin "Gen Poh silver," which was circulated until the early 1900s.